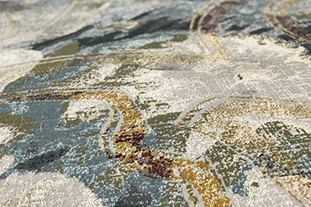 AXMINSTER
Machine woven, 4-meter wide goods, up to 16 colors. Woven using 80% wool and 20% nylon. Design from a range of 422 standard colors, plus a specially curated range of 54 new neutral shades, 12 high luster mineral tones for accenting and 6 barber pole/stripple yarns for added detailing. 100% nylon Axminster available upon request.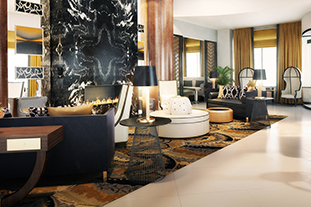 LUXURY AXMINSTER
Machine woven, 4-meter wide goods, available in 7-12 row quality, with a higher, denser pile height; 12mm - 16mm. This product can also be hand-carved. 100% nylon also available upon request. Add Luxury Axminster area rugs to a corridor or public space order to emulate Hand-Tufted construction at a budget friendly price.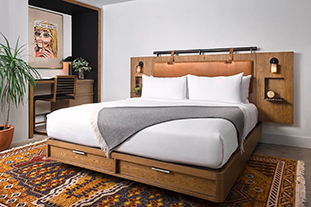 DEMI WEAVE
Machine woven, creating the look and feel of a flat weave product, up to 4mm pile height. This construction is suited to area rug format and is manufactured in 10 row only. This product can be edged with fringe on two ends or a cotton tape finish. Kibby samples produced in the USA.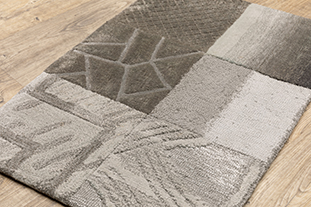 HAND-TUFTED
Hand made by skilled artisans using a tufting gun. 100% New Zealand wool construction, in OW450, 550, or 650 lb. weights. We have the ability to add silk or viscose yarn for added detailing. A wide variety of techniques possible in this medium including, cut, loop, carving, sculpting, tip shearing or any combination.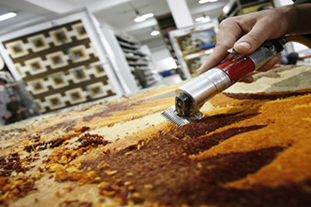 HAND-CARVED/SCULPTING
The cutting, carving and sculpting of line work in a Hand-Tufted, Axminster, or Printed carpet is achieved during the finishing process. To create texture, dimension and visual interest to the bespoke product, giving the rug an enhanced, unique, luxurious finish.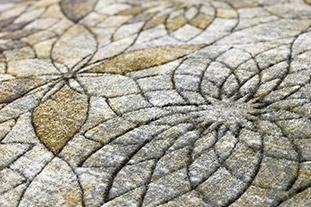 CHROMOJET HIGH DEFINITION PRINT
Chromojet High Definition Printing on 8th and 10th gage, 4-meter-wide, tufted greige base. Samples take 2-3 weeks to manufacture. Carving is available for added detailing. Also available in 100% nylon or wool blend.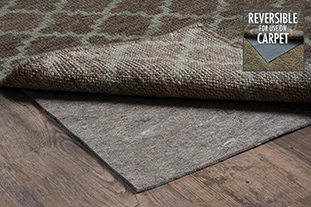 LUXEHOLD
LuxeHold, the ultimate in rug padding, offers cushioned comfort and protection for both your rug and your floor. Recommended for hard surface rug application.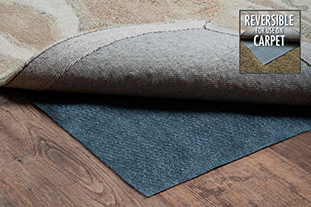 ALL-N-ONE
All-N-One rug padding features proprietary thin needlepunch construction. Rug pad can be flipped for hard and soft surface rug applications.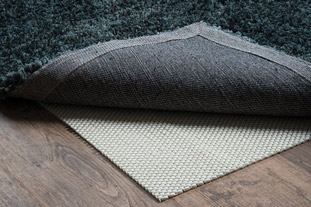 ULTRAGRIP
Ultragrip rug padding utilizes cushioned polymer coated polyester for soft cushioning and non-slip protection. Recommended for hard surface rug application